Ken King Thoroughbreds has experienced success at the highest level – and on multiple occasions.
Stakes winners include Bon Aurum, Set Square, Bon Hoffa, Rinky Dink, Bons A Pearla, Bons Away, Wildly, Helideck, Late Charge, Skalato, Arctic Command
Career win totals stand at 401 of which 249 have been bred by Ken King Thoroughbreds.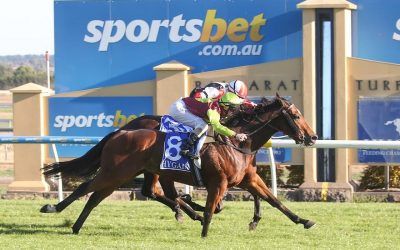 Gibbon Gets Bob In Gibbon brought his 5th career win up today at Ballarat in BM84 over 1000m. last to first in searching run. Ken King bred.